About ▎Introduction
Mr. Kuo Hsi-liu (also named as Tien-hsi) was born on the 25th day of the 12th month, forty-fourth year of the Kan Hsi calendar in the Ching Dynasty (AD 1705). As a child, he came to Taiwan with his father and settled down in Chang Hua, where they brought land under cultivation. In the first year of the Chien Lung calendar (AD 1736), Mr. Kuo moved to northern Taiwan. He stayed in Chung Lun and cultivated the land around Hsing Ya Chuang(興雅庄). At that time agriculture was ill-developed since farms were frequently plagued by droughts. Mr. Kuo decided to construct irrigation work. He investigated topography and tried to uncover natural sources of water.

In the 5th year of the Chien Lung calender (AD 1741), Mr. Kuo started a construction project, cutting canals, building dykes and channeling the water from Ching Tan and Hsin-tian hsi into the farms. During the time of the construction, Mr. Kuo was faced with a series of problems, such as the resistance of the aboriginal people to the construction and natural obstacles. At one time, Mr. Kuo was obliged to sell all of his properties to fund the construction project. With the support of local residents, Mr. Kuo finally completed a canal supplying water to the farms in the Taipei area. As a result, droughts and floods are averted, and the farms reaped a good harvest of grains and vegetables. The construction, however, takes its toll on Mr. Kuo's health, and he died on the 18th day of the 11th month, the 30th year of the Chien Lung calendar (AD 1766), at the age of 61. After death, he was respectfully named as Kuan Ho Kong.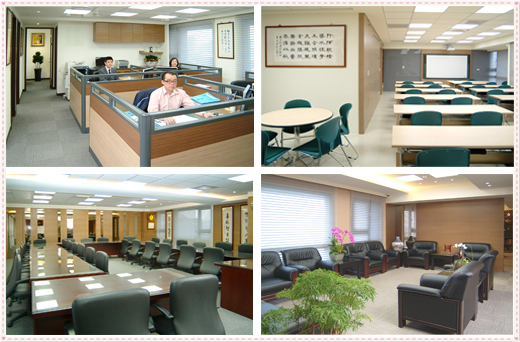 Mr. Kuo Hsi Liu Cultural and Educational Foundation (hereinafter referred to as KHLF) has been established in memory of his dedication to irrigation work and his achievements in social work. It aims to supply funding to students excelling in school work, to educational and cultural activities, or to cause of the public good. In the early days after KHLF was established, it awarded scholarships to Taipei Liu Kong Junior High School's students for good performance, or students who come of an impoverished family. Nowadays, KHLF awards scholarships to students in all public high schools or vocational high schools, particularly to students who come of an impoverished family or a family in crisis. Meanwhile, KHLF also give grants to graduate students in studies related to land cultivation, agriculture or irrigation.

In accord with the government's cultural policy, KHLF also engages in educational extension program. It takes an active role in sponsoring, coordinating, assisting in the course work of "environmental education," "vocational or professional skills" calligraphy"and "arts," provided by various industrial, academic, public or civil organizations. In addition, KHLF is also involved with academic activities that are related to the preservation of agricultural heritage as well as the conservation of the environment. By tackling such cultural and educational projects, KHLF hopes to develop a variety of educational programs that the pubic could benefit from. This, we believe, is the best way to memorialize Mr. Kuo's devotion to the society and to continue his achievements.